I took some time to take a few photos of my bike. It's a 2011 Trek Speed Concept 7.0 with Specialized tri spoke wheels. I love it!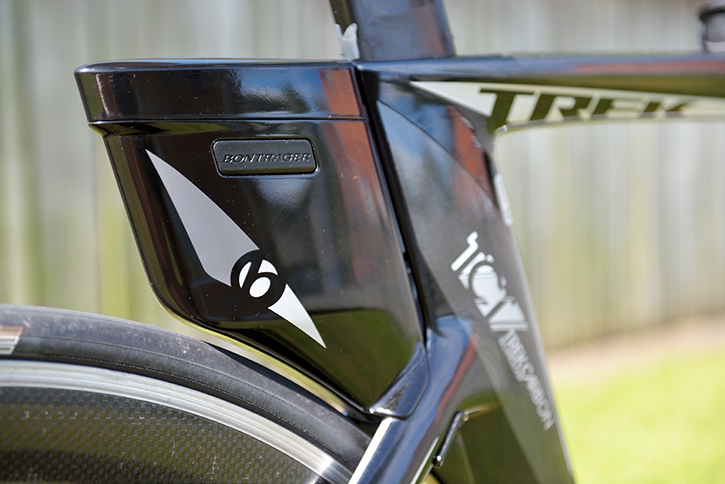 The frame itself is a really great concept (Get it now? Speed Concept!). Box that actually reduces draft.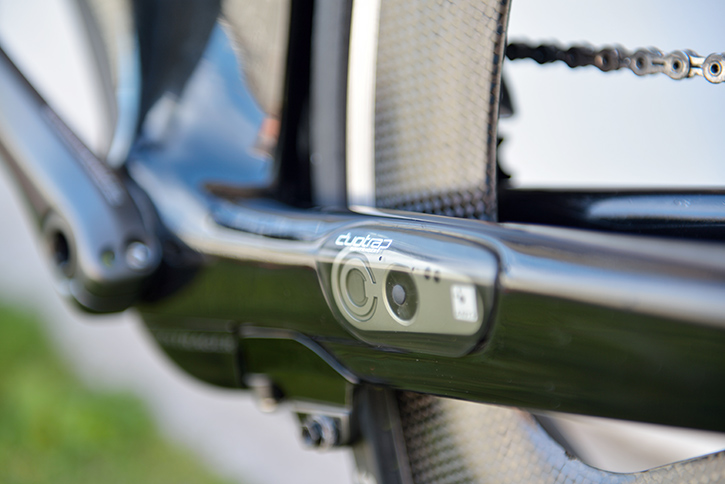 Speed / Cadence sensor hidden in the frame. Connects to anything ANT+.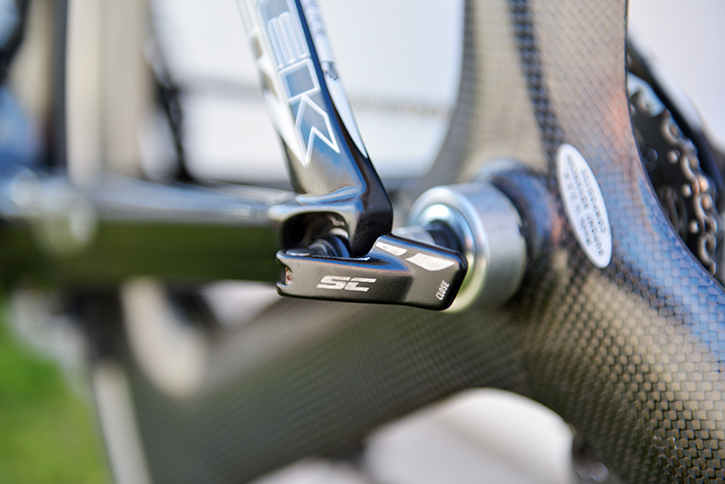 Even quick release skewer was build to be extension of frame aerodynamics.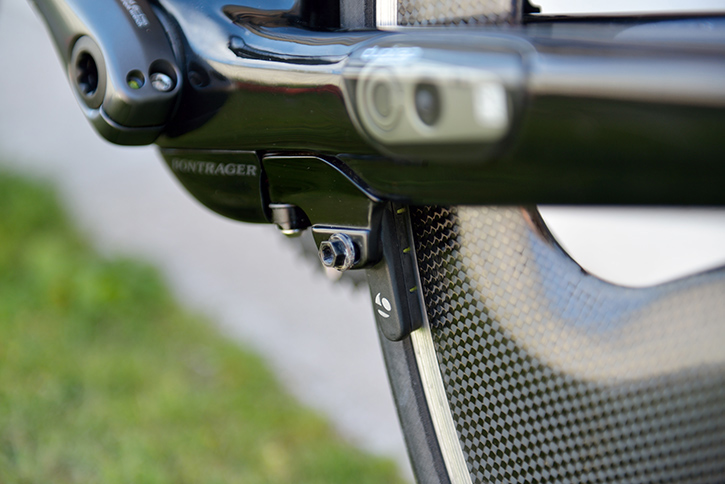 Rear brake is hidden as well. Some people complained about braking power of this one, but I didn't have any problems so far.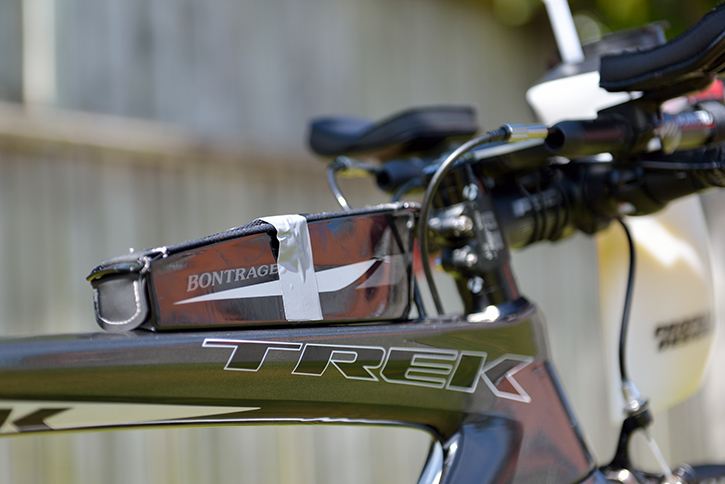 There is also space for some food. It won't hold a lot, but it's always better than nothing. Great for nuts, dates and chocolate.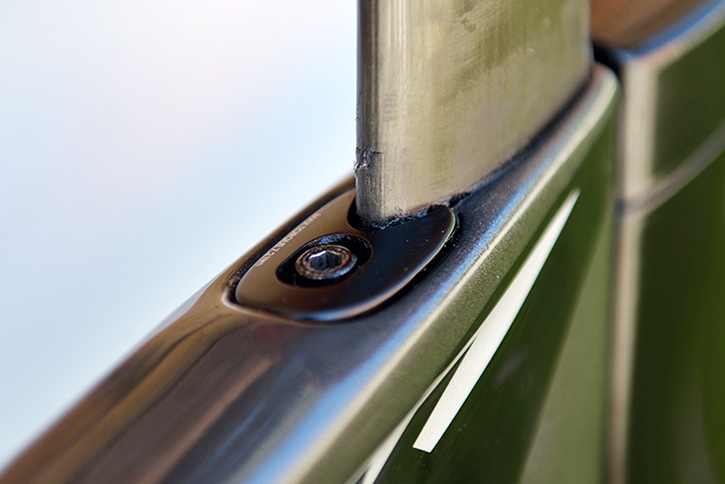 Seatpost clamp is hidden in the frame. And while it looks great - this piece actually does not work. On a longer ride saddle will simply lower itself, as seatpost slides deeper inside the frame. I tried multiple things, even replaced this damn clamp with some new version, and it will still break on occasion. 7.2 Nm recommended torque is a joke as well - not going to hold anyone half of my body size. The only thing I found helpful is putting strip of aluminium (from coke can) between clamp and the seatpost. Apparently it was fixed in never frame versions. But still - it drives me mad constantly. Anyway, enough of that rant.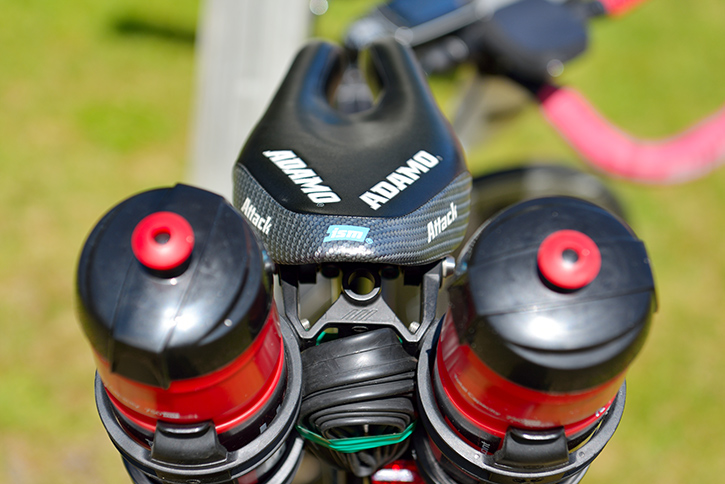 I use ISM saddle, which I found much more comfortable than regular one. The thing is that TT position is much more tilted forward, and so regular saddle generates too much pressure in places where you actually want good blood flow ;). ISM Adamo seems to be handling this problem perfectly!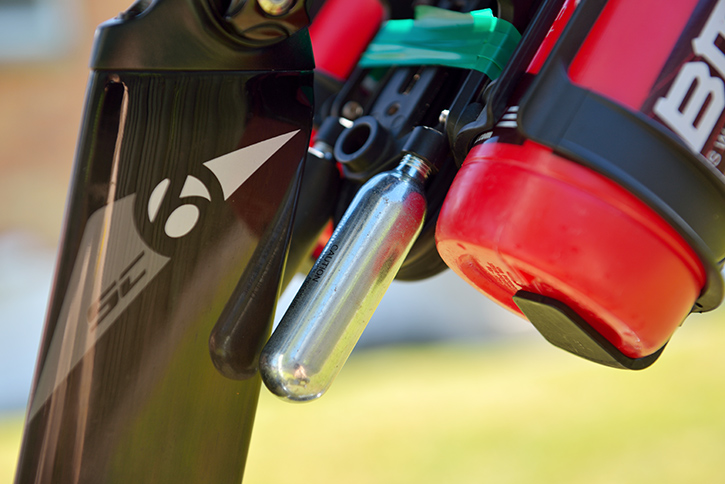 My rear bottle cage has also space for two CO2 cartridges. Didn't figure out how to attach valve, so it lives in the draft box.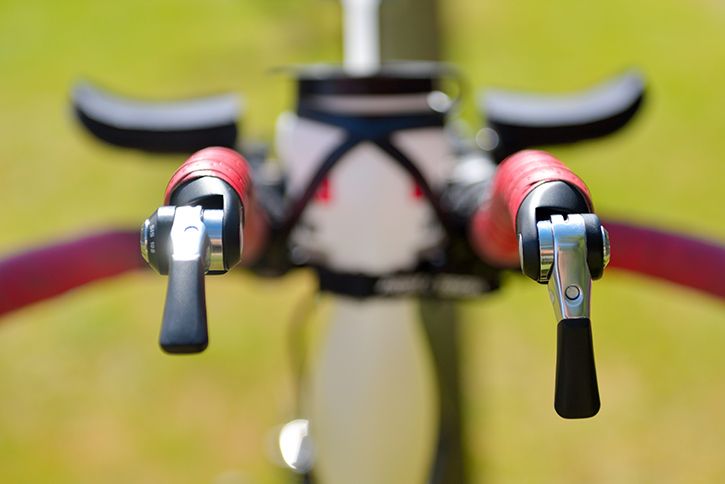 I replaced shifters recently, from old SRAM to 10 speed Shimano Dura Ace.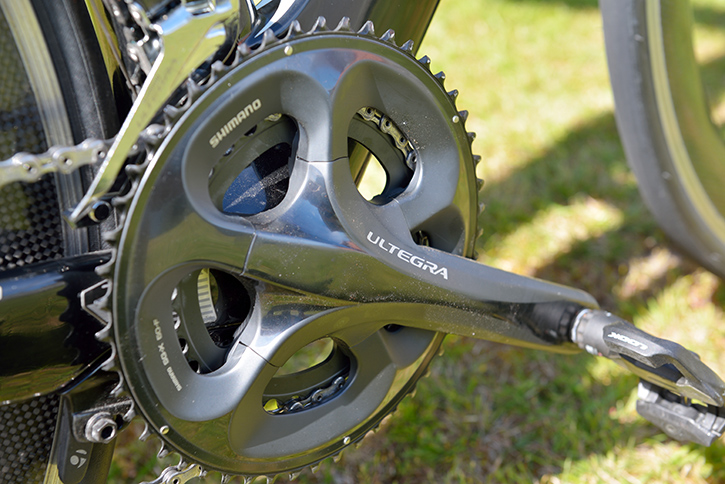 New Ultegra compact crankset, 50/34t with 170mm arm long. I reduced arm length from 172.5mm. It should give me a little bit of breathing space (literally). I decided to go with compact one and 11t cassette.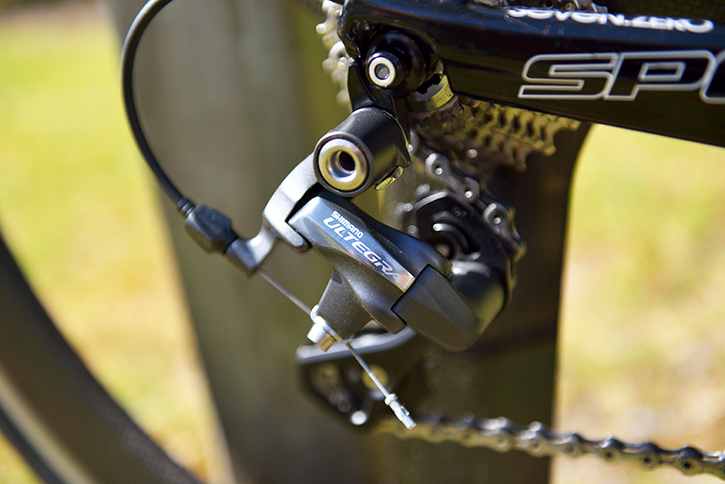 10 speed Ultegra derailleur. Together with new shifters, Dura Ace chain and Ultegra 11/25 10 speed cassette it works much smoother than old setup (SRAM Apex).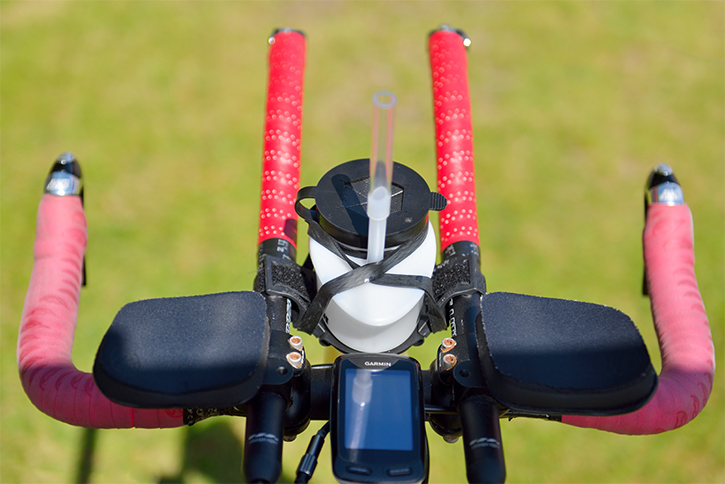 The only thing that is left to be changed in future - just a regular stock handlebars. I added Profile Design bottle and I wonder how I lived without it. Very comfortable and easy to refill. I've had this bike since my first triathlon and I'm sure it will serve me well for many more!