2015 Ironman Taupo race report
After many months of preparation the day has come and I did my first Ironman race. It took 11 hours and 16 minutes to cross the finish line of Ironman New Zealand. Here is my race recap.
We arrived in Taupo on Thursday, just in time to pick up my race pack. Not bad this time - backpack, some snacks and lots of ads and magazines.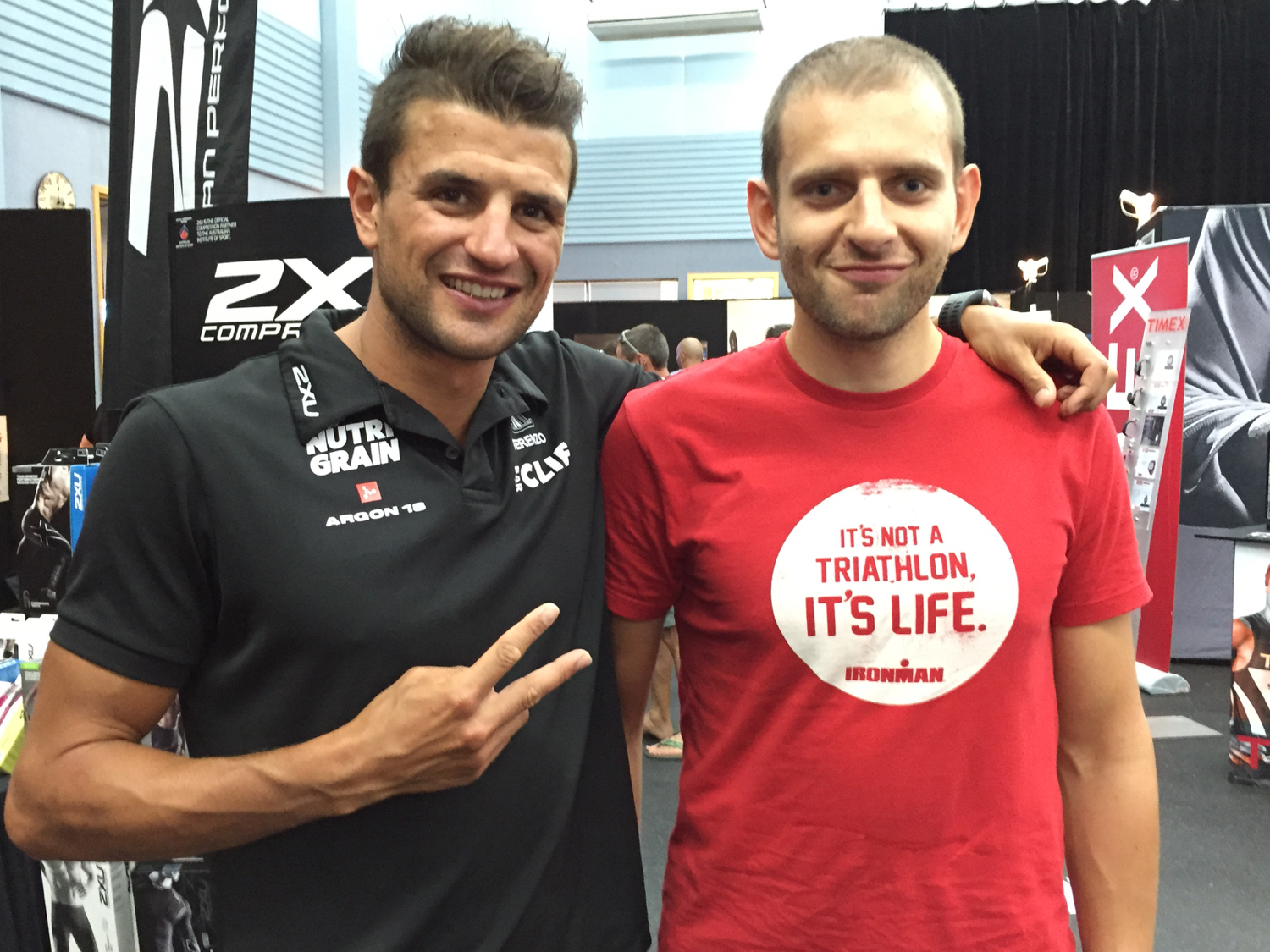 Then there was an expo, and a few pros hanging around ;).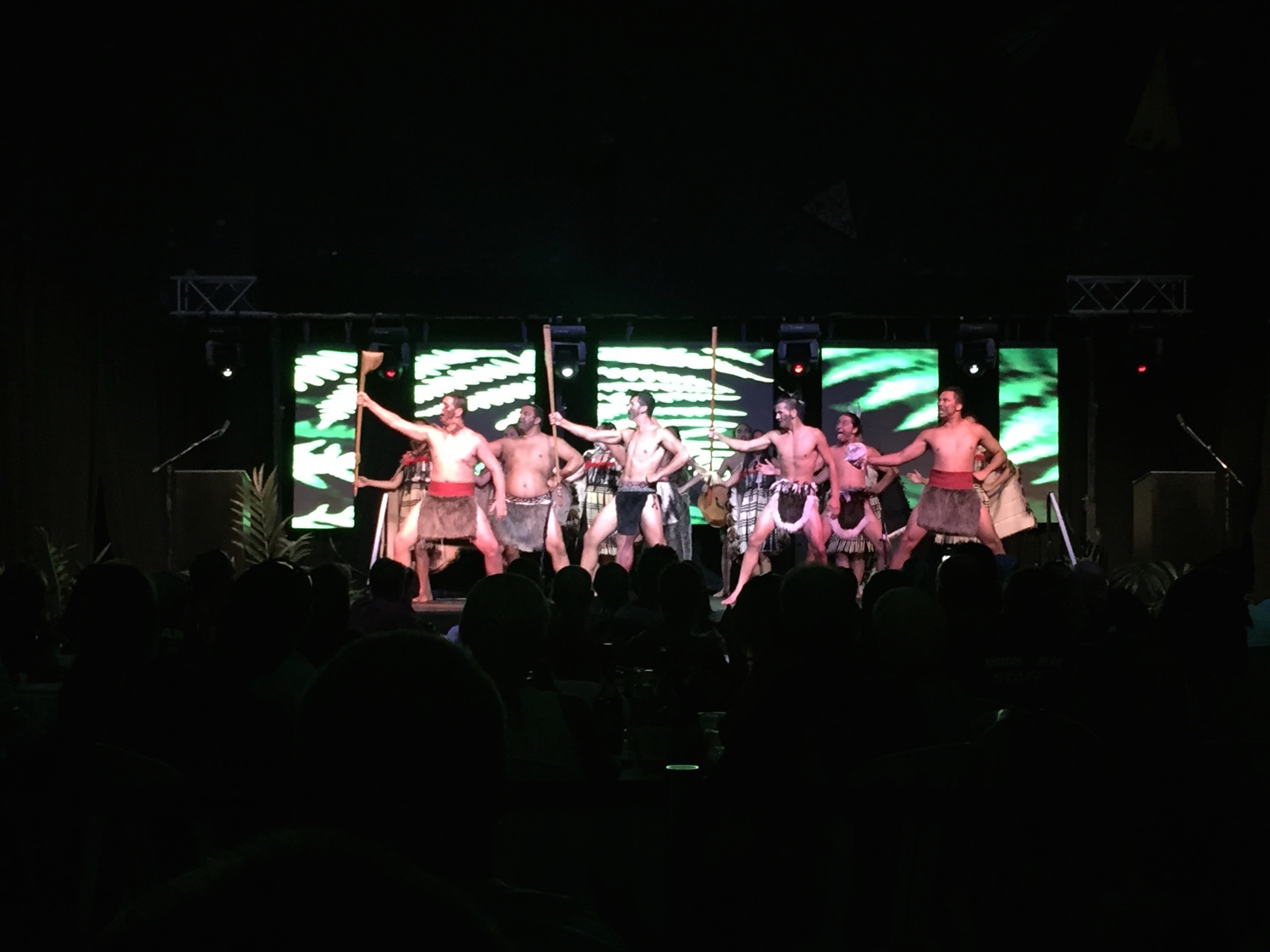 I watched the haka on the welcome party and took the day easy.
Friday morning started with a short swim and a ride around the beginning of the bike course. After that I dropped my bike and bags into the transition and I was ready! I was in bed by 8.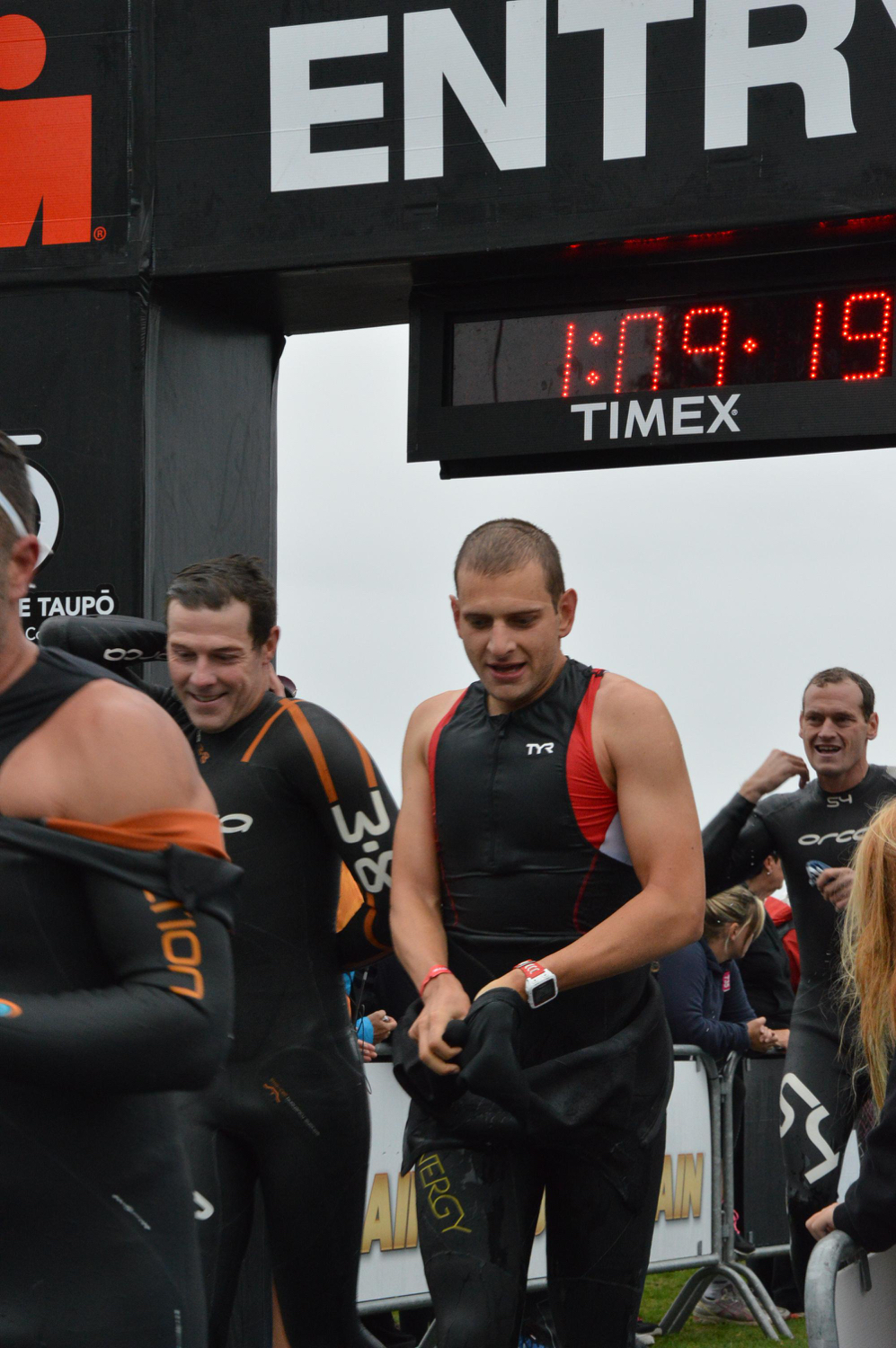 I woke up at 3 am. Coffee, breakfast, shake and I was in the transition area just after 5 am. Few checks on the bike and I was at the swim start in time to have nice warmup. I positioned myself in the water after the strong swimmers on the right. At the front, when things happen, for the first time.
I swam 1 hour and 9 minutes. Little faster than expected, but I was focused and drafting for almost whole swim. It did pay off. Quick transition (well, relatively quick considering it's a 400 meters run from the swim exit) and I was on the bike.
My goal was to ride around 180 watts and I had no idea what time was that going to produce. I had to limit myself few times at the beginning of the ride, especially on the hills, but I settled into my pace quickly and I must say it felt pretty easy. I finished the first 90km in 2 hours and 40 minutes. Going onto the second lap was a little painful as the head wind picked up a lot.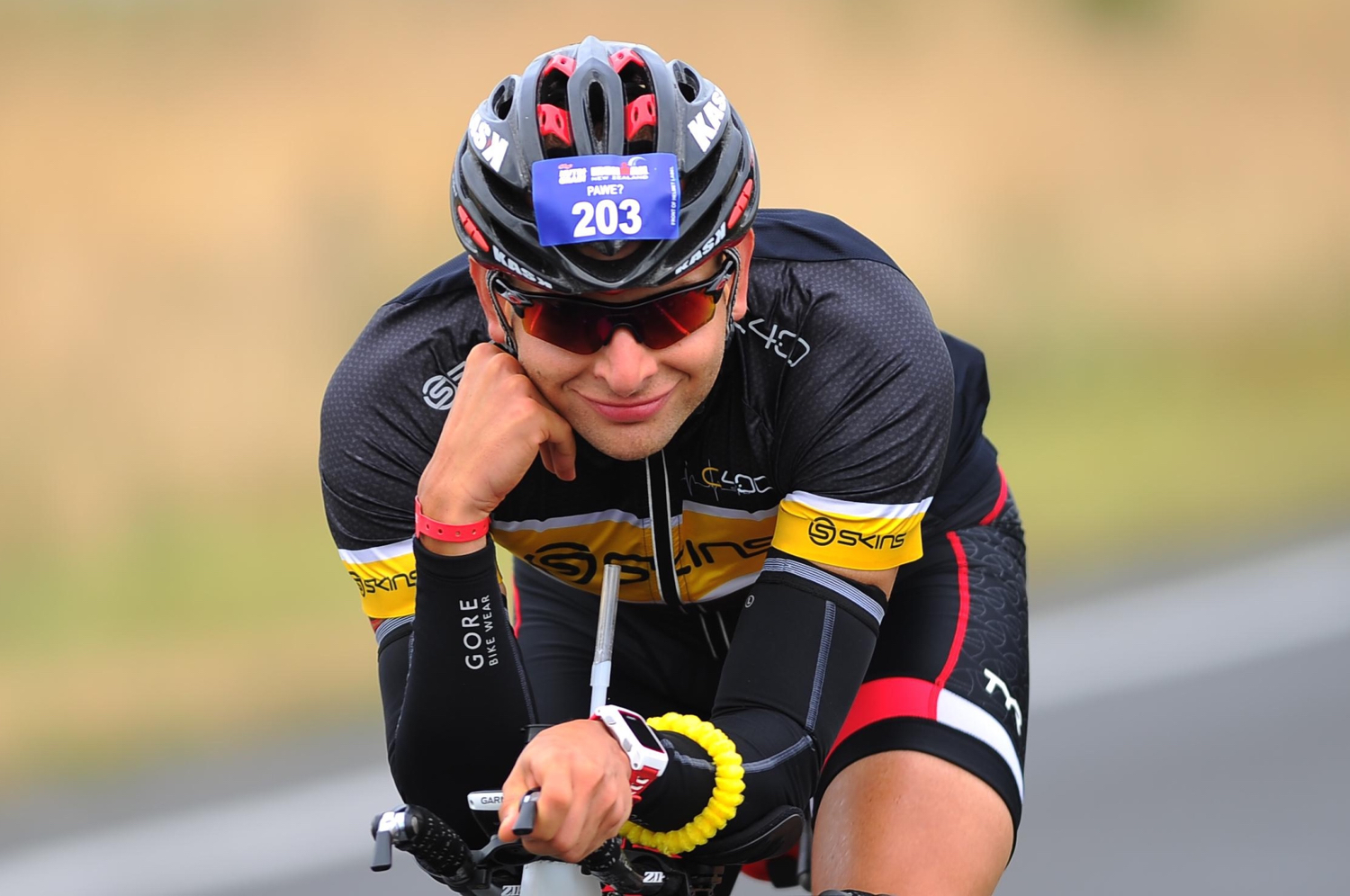 But I remembered to smile :).
My nutrition plan on the bike was simple - 18 scoops of the Torq Energy powder together with 1 Torq gel every hour. Around 70 grams of carbs per hour.
I finished the bike leg in 5 hours and 31 minutes and the transition took a mere 3 minutes. At that point I had 4 hours and 10 minutes to finish below 11 hours. I should be able to run 6 min/km pace marathon, right?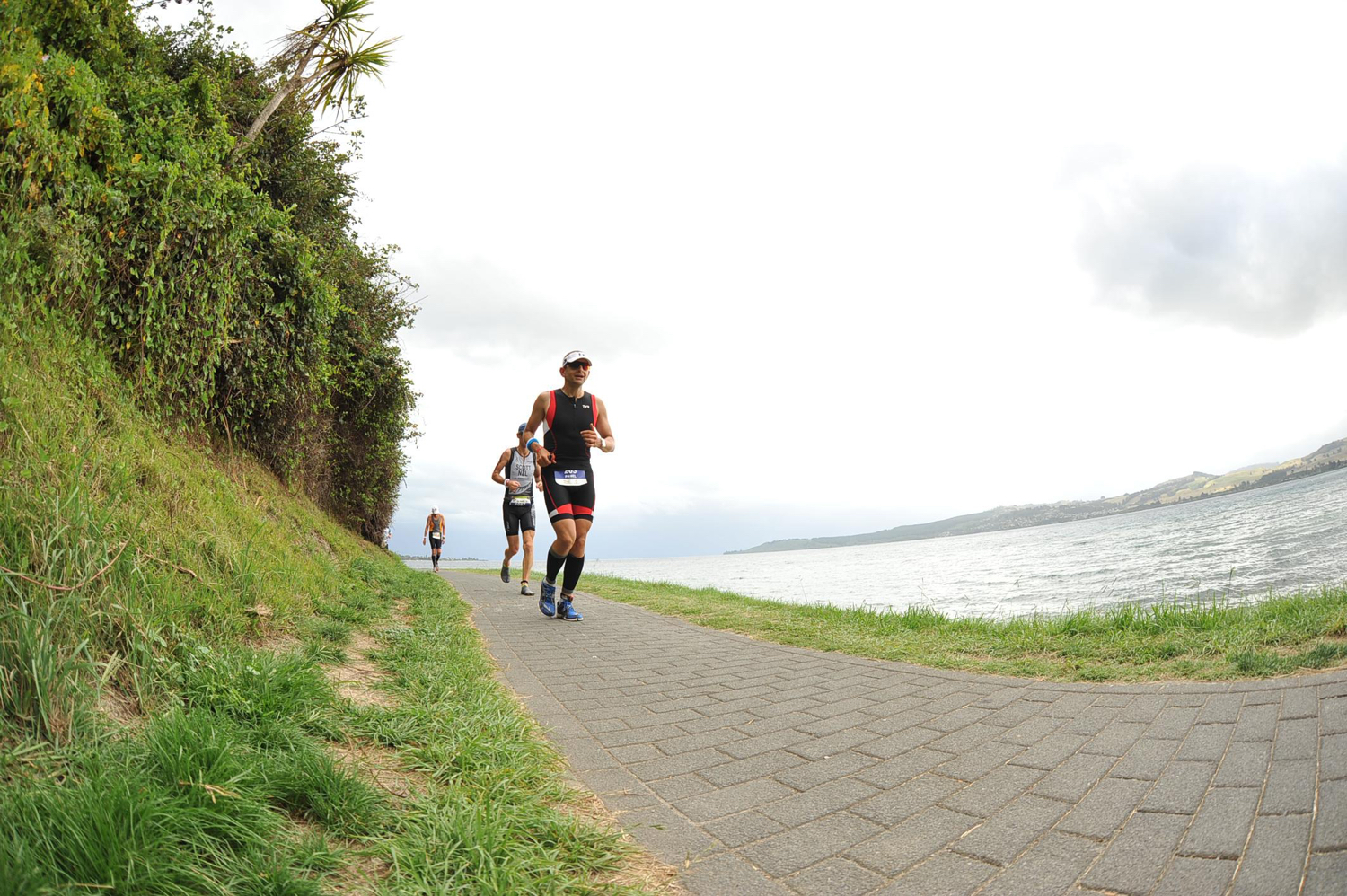 For the first 7 km - yes. Then things went wrong. My legs were fresh, my HR was low, but my stomach locked up and I was basically unable to run. I jogged and walked from the end of first lap to the middle of third one.
I planned to eat one Torq gel every 40 minutes, alternating between caffeinated and plain one. Yet because of my stomach I switched to water and coke. It didn't help too much though.
I regain the ability to actually run 5 kilometers before finish and it was the greatest feeling!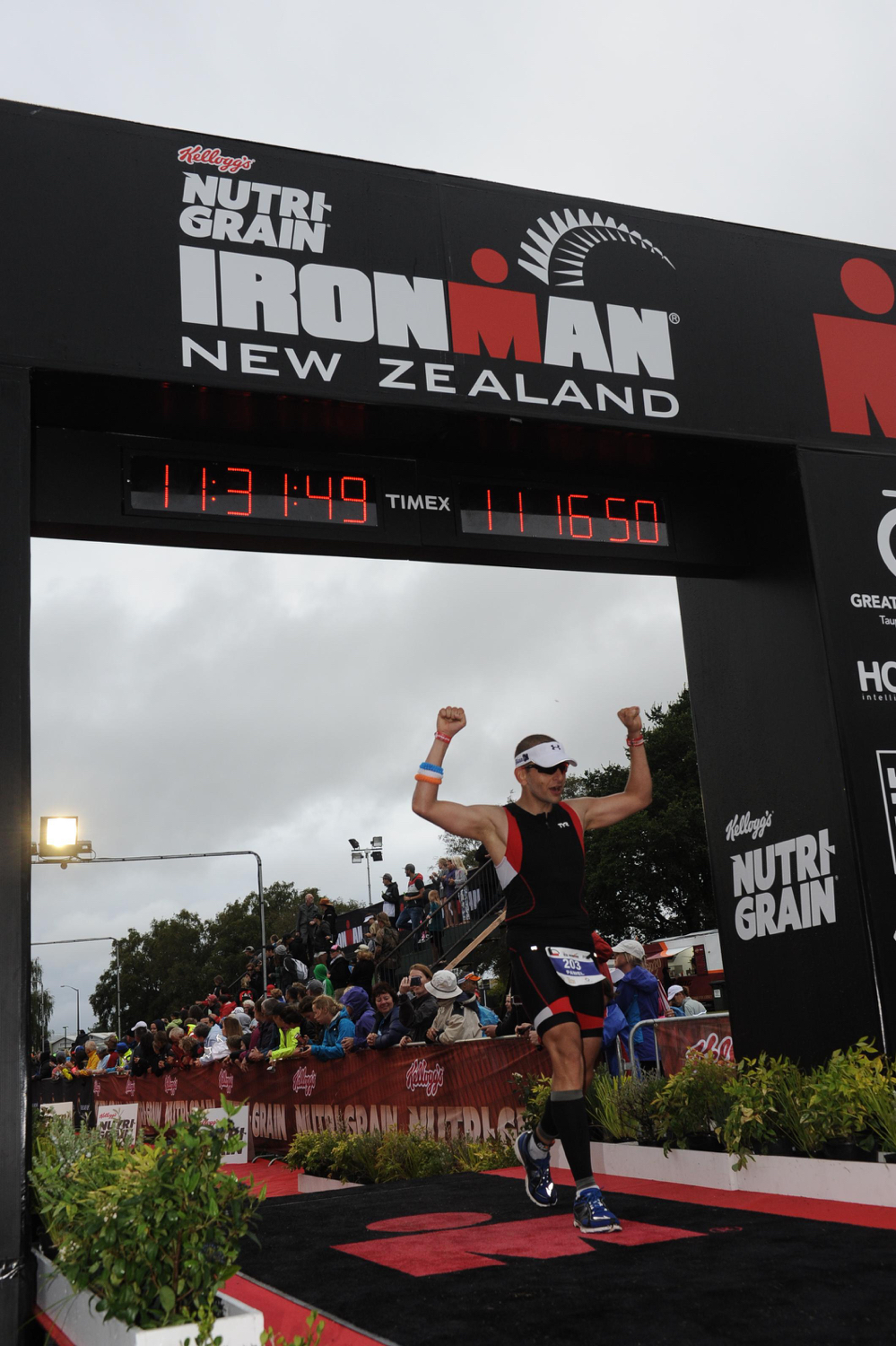 I crossed the finish line after 11 hours and 16 minutes. Not exactly as fast as I was hoping for, but a good time for me nevertheless. And to be honest, last 50 meters almost made me cry. One year of training and sacrifices and I was finally called by Mike "the Voice of Ironman" Reilly. I mean I saw it on video, because I actually didn't notice it then!

So where we go from here? I have two weeks of easy, unstructured recovery training planned. After that I'm starting my build up to Ironman Cairns in June. I'm going to get back to strength training and do more running.

And I've just signed for Challenge Wanaka 2016!