Ok, my plan was to go sub 5 hours. Plain and simple. On the one hand I was not preparing directly for that race as my main event is Ironman New Zealand, but on the other hand - I did 5:17 last year on the same course and I wanted to see what progress I have made. It took me 5 minutes and 36 seconds longer than expected. Still, considering the race conditions - I'm happy with that result.
Preparation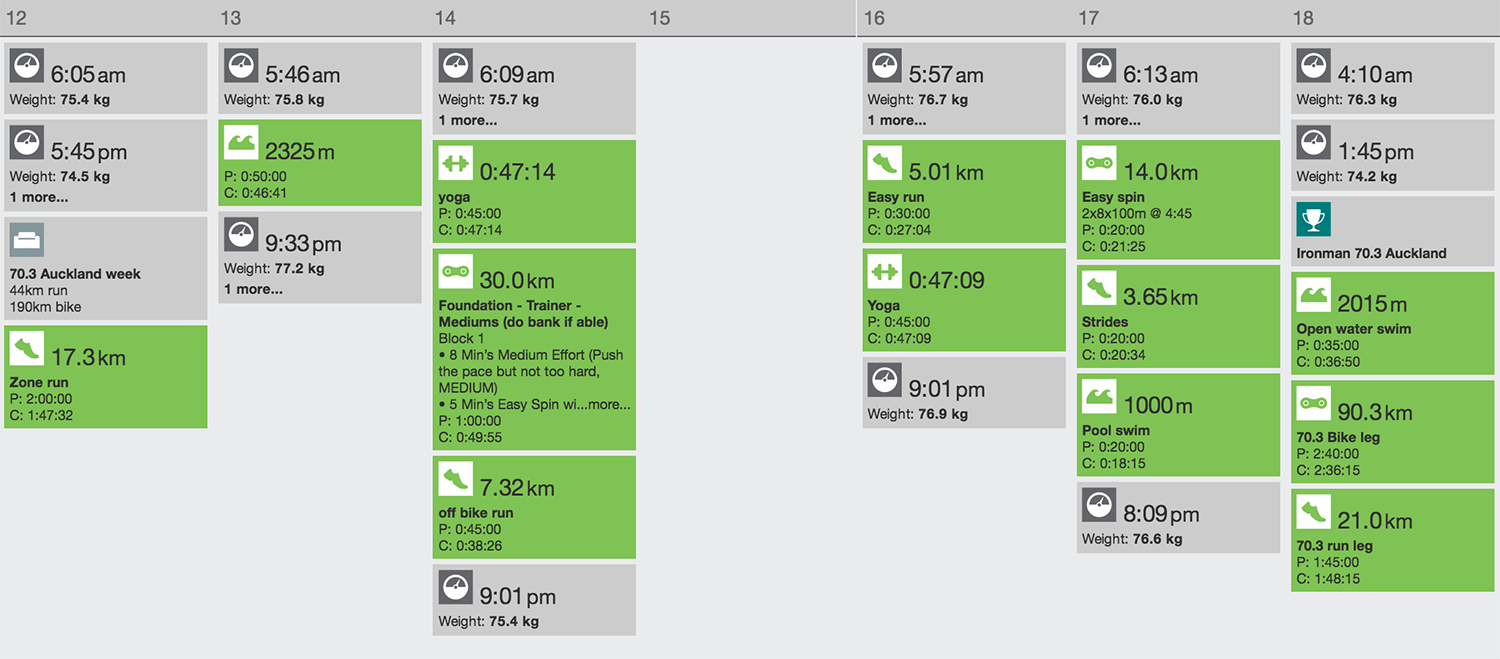 I took the week semi easy. 1 long and slow run and couple of off bike runs, together with short triathlon training on the Saturday (20 minutes bike, 20 minutes run, 20 minutes swim, short efforts). I found it to be really good training session - not too taxing and it did wake my muscles up. Definitely something I'll do the day before Ironman.
I racked my bike and took the rest of the day really easy (read: sofa and tv!). I was in my bed by 8 if I recall correctly. Woke up early at 3 am, feeling really good and rested. Ate my shake (banana, blueberry, protein powder, BCAA, caffeine, almond milk, almonds) followed by coffee.
We left the house slightly after 4 am and got to the transition area around 5. Plenty of time to pump my tires and organise everything. Surprisingly I did not forget anything. Yay!
Swim
I was in the first wave starting at 6:25, directly after pro men and women and the next wave was a female one, so for the first time I was not afraid of being overtaken too much. I never felt better during the swim leg of the race. My pace felt good, my breathing was there, I was a little behind the first big group but they were always within my sight. My goggles did fog once to the point I had to stop and flush them (thank you anti fog spray!), but other than that - good swim.
Until I got out of the water and noticed 36:53. Wait, what? I swam the same time as last year and significantly slower than my recent 1500m race (27 minutes). I was not happy.
Turned out that we got tide in our face and basically everyone was complaining on the time being way too long. I was 34th in my age group. Compared to last year's 60th place it is actually a good improvement.
Bike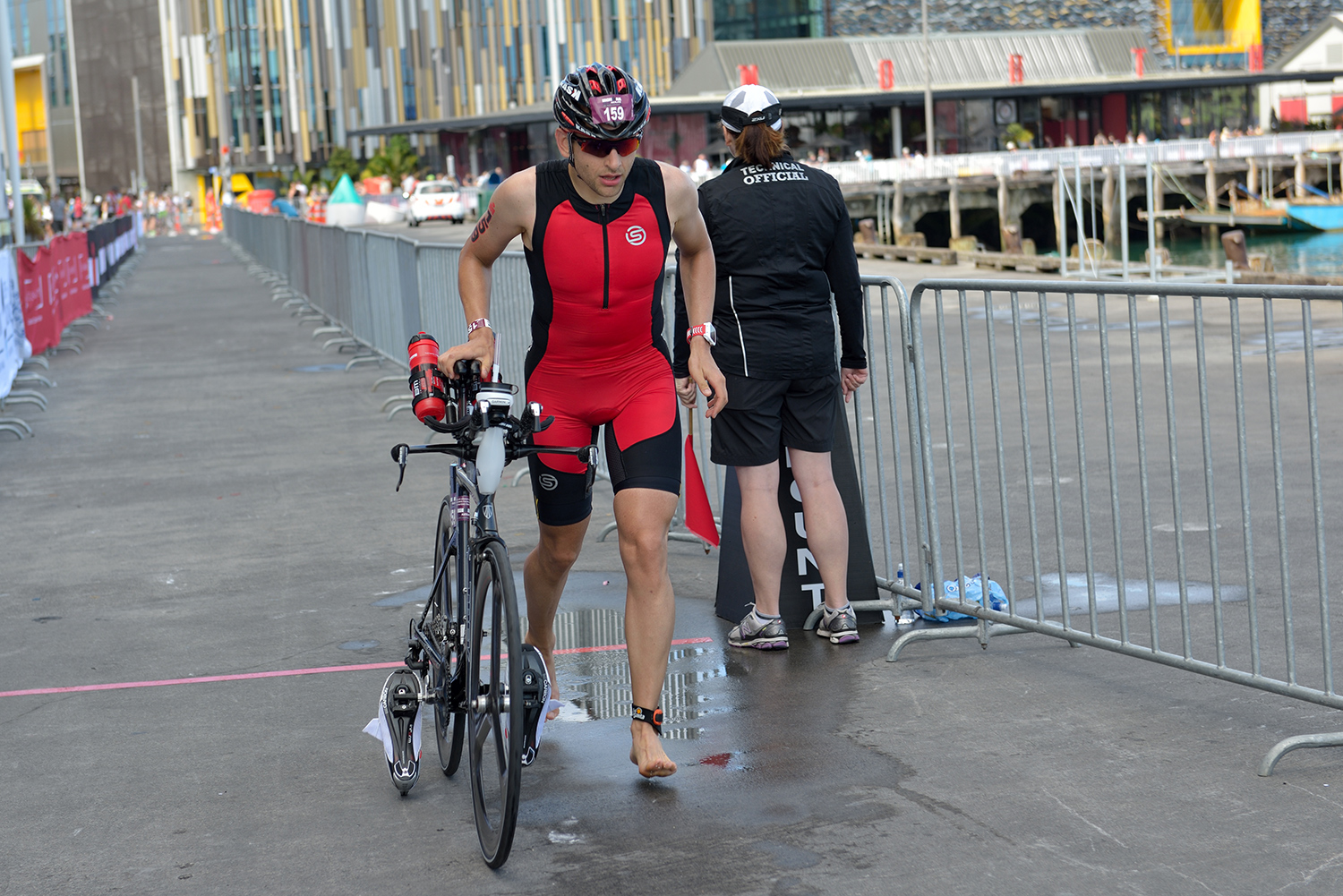 I can call it uneventful. I held to my plan, stayed in low HR zone (average of 150 bpm), high, steady cadence of 86 and normalised power of 231W. Basically few percentages higher than my planned Ironman pace. I did 2 hours 36 minutes, which brought me to 18th place in my age group. Significant improvement over last year, both in placing as well as the general feeling on the bike.
I drunk 3 bottles of water (1 being Extreme Hydro-X, two being plain water) and ate about 5 - 6 Torq gels.
Bike file: http://tpks.ws/Qu3t.
Run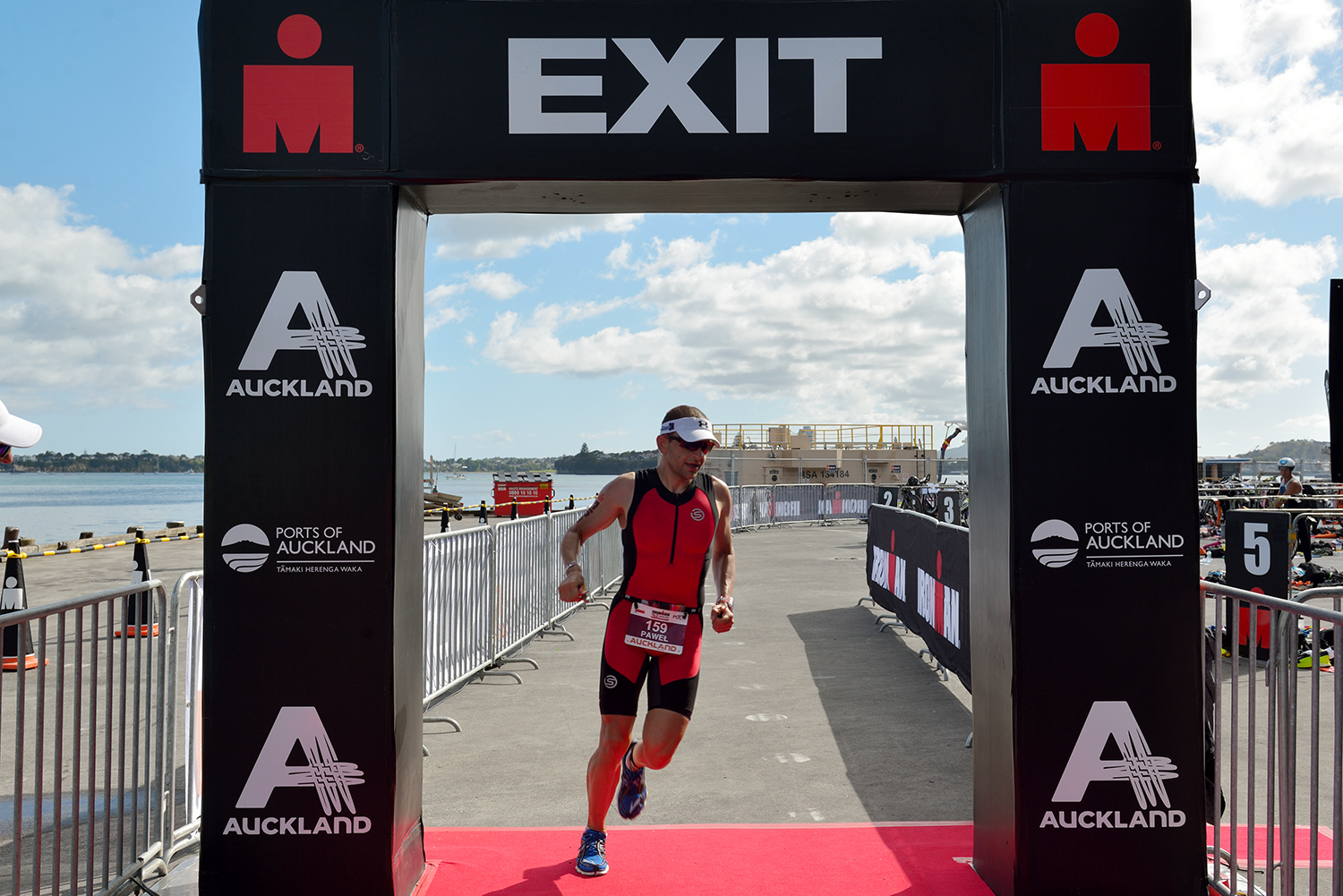 Doing all those off bike runs paid off a lot. My hips did not lock and I could run with a normal, proper gait straight from the beginning. I started too fast - my HR was still within acceptable range but pace was definitely too high and I had to slow down after 4 km. I didn't mind that though as I knew by that time that I'm not going to break 5 hours mark. I would've had to run 1:40 half marathon and since it's never happened before I was sure it wouldn't happen this time.
The problem was the heat that I was not prepared for. I walked each aid station, getting as much water in me and on me as I could. All those efforts were not enough and I got quite a strong headache as a result. I think that aid stations could've been prepared better, as during the 1st lap both water and coke were really warm. It got better on the second lap, but it was still a lottery. Yet, when I got that cold coke it really felt like a win.
Surprisingly I got stronger coming back from second lap (5km till the finish line) and finished the run in 1:48:21. Not as fast as I wanted but still faster than last year by 7 minutes.
I crossed the finish line after 5 hours 5 minutes and 36 seconds, being over 12 minutes faster than in 2014. That gave me 20th place in my age group - compared to 53rd place last year.
The only thing is, my heart rate was definitely not in marathon run zone. I will have to run significantly slower on my full distance race, otherwise I will have a very bad day.
Run file: http://tpks.ws/25Zh.
Now, 6 weeks till Ironman Taupo!