From easy ride, through the best training session ever to a very average race. Second part of my Taupo training camp.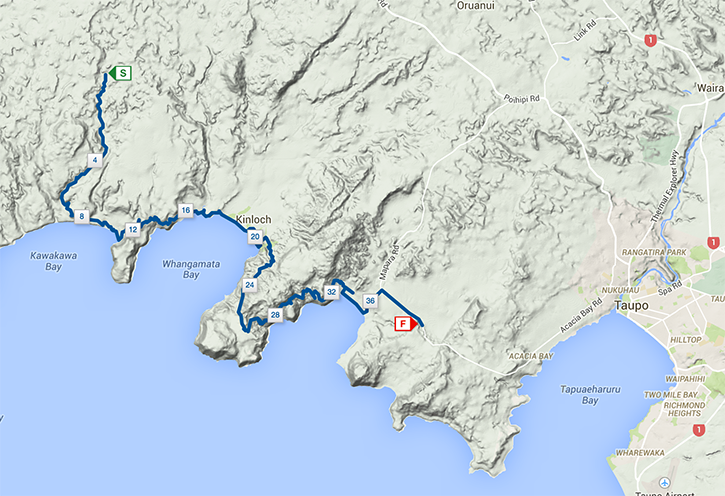 I started Tuesday with very easy and actually very long bike ride. 5 hours of cycling, no matter how easy, will wear you out.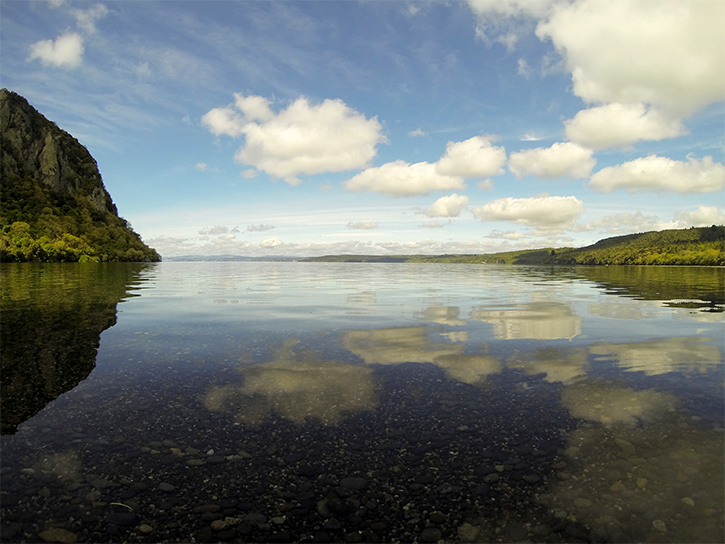 If it wasn't for my love to triathlon, I'd probably do only off road cycling. Especially since New Zealand is so freaking beautiful.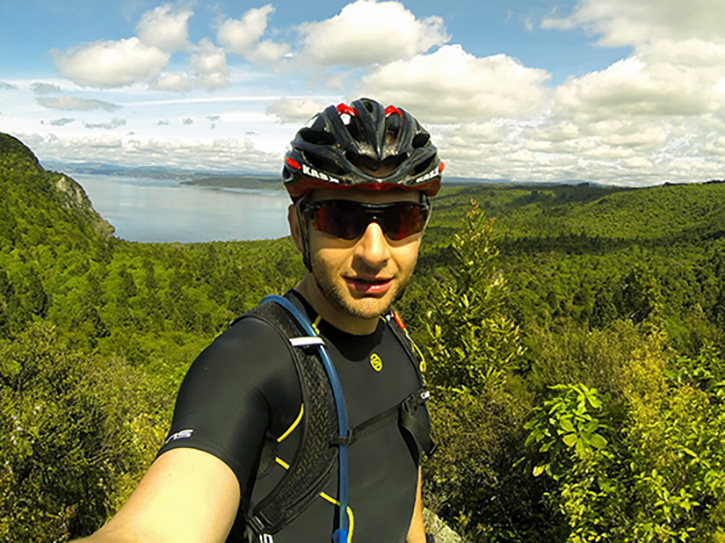 From previous photo to this one - quite a climb! Day finished with 14km easy z2 run. I didn't care about the pace at all (ended up doing 6:30 min/km), focusing at my heart rate instead, and averaged at 139 BPM in the end. Good session.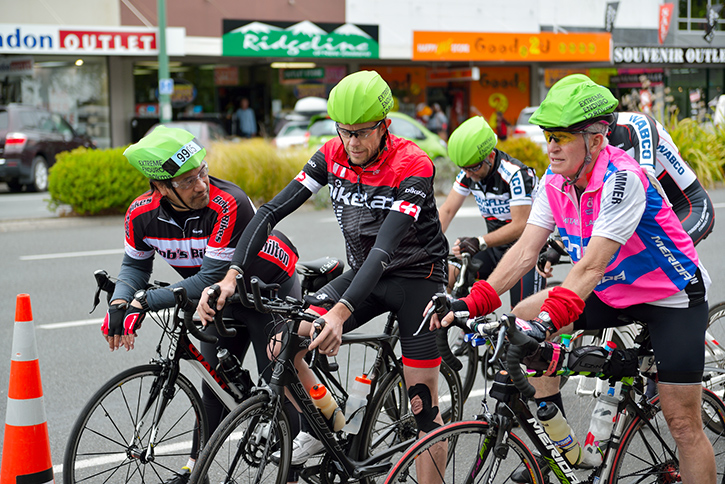 Wednesday started really slow, as I went to see Enduro raiders starting their race. You see, I might be crazy to cycle 160 km around the lake. But how would you call these guys, doing 8 times that? By the way, first guy finished those 1280 km in 74 hours. I literally don't know how to name it :D. After that I did by far the best training session ever!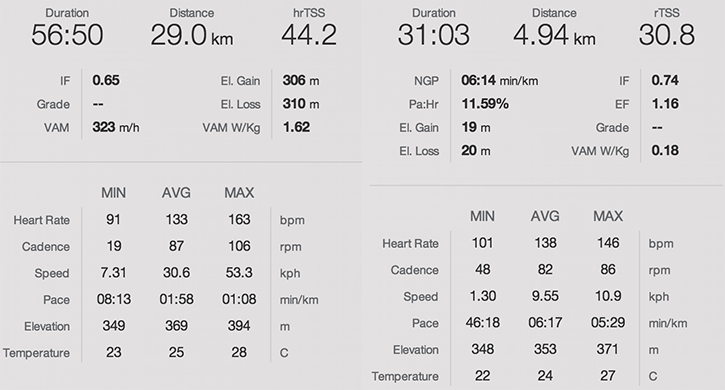 1 hour bike into 30 minutes run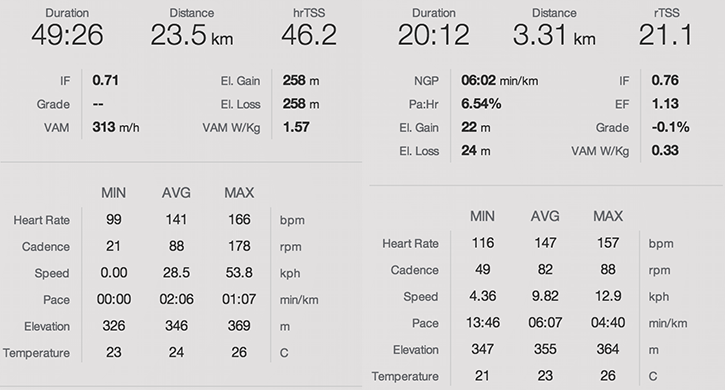 into 50 minutes bike into 20 minutes run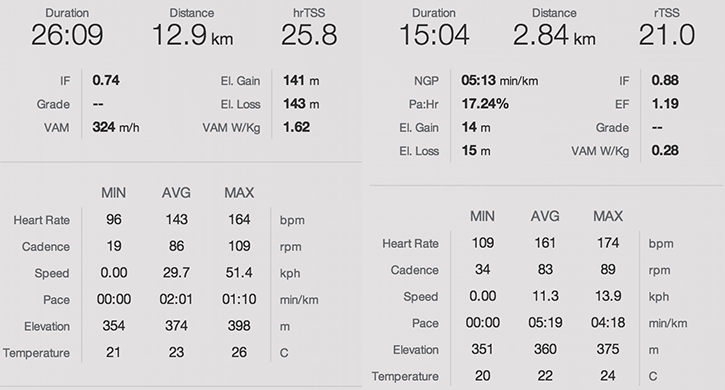 into 25 minutes bike into 15 minutes run Over 3 hours long session with 3 transitions. I noticed one interesting thing - while I got more tired as the session progressed, it was easier to run off bike second and third time. I will do my best to come back to this session every other week. I hate it. I love it. After that monster I was not able to do anything on Thursday. My legs felt quite good, but I was generally tired and sluggish for a whole day. You win some, you lose some I guess. Friday was a wasted day as well. I planned to go for a easy bike / run, but in the end I missed the whole day somehow and it was already time to go to bed before race on Saturday. Well, perhaps the race is too much to say. For me it was another training day, as I didn't care about my place at all. My goal was to finish 160 km ride around Lake Taupo below 5 hours and then go for a long, very easy run. It didn't happen.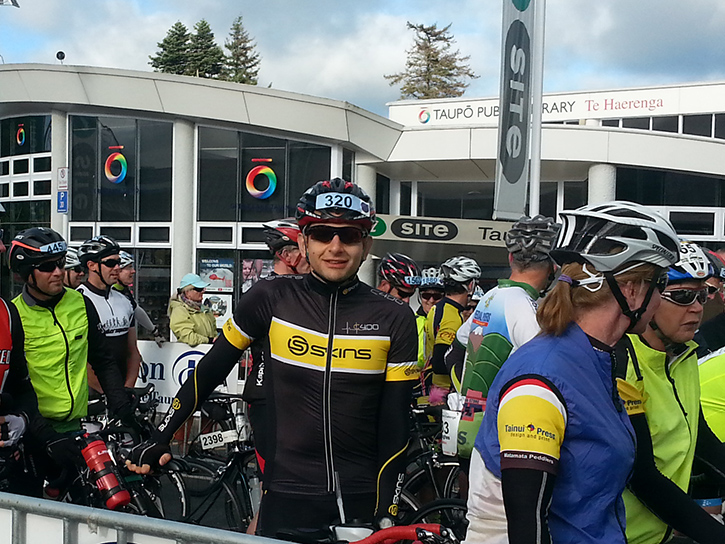 This is the only time I was actually smiling during that ride. It was quite cold on the start line, but I thought it's because it was still early (around 7:40). Wrong. It was only worse over time, with rain, low temperature and strong winds. Without a rain jacket (rookie mistake!). Not enjoyable ride at all. On top of everything - that freaking saddle didn't want to stay at proper height and it took around 10 minutes to finally fixing it. At least I didn't get any puncture ;). Anyway, I crossed the finish line after 5 hours and 14 minutes. Not as fast as planned, but at least with few things learned. I can comfortably sit at 140 BPM for a long time, and even 155ish seems reasonable. I need to sort out that bloody seatpost. I need to get a bike fit, since it was difficult to hold aero for longer period on that bad road, as my wrists hurt badly. My new gears and wheels do work perfectly. I can fuel myself with almonds, dates and chocolate. Almonds are actually really loud in top box. But the most important thing I learned during the whole holiday is that you don't have to go above threshold to feel the training. I did almost all my training in aerobic zone and in the end I felt completely exhausted. There will be time for speed work. For now - let's stick to foundation work.